Dean Newell
VP Safety & Driver Training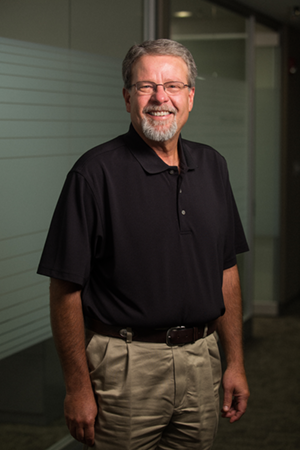 Dean Newell began his career with Maverick in 1985 as an over-the-road driver. After spending more than ten years as a driver, Dean came off the road and held a variety of positions at Maverick's corporate office including positions in Recruiting, Training, and Safety. He was promoted to Vice President of Safety & Training in 2000.
Dean is responsible for the overall safety and training program of over 1,600 units. He has one of the best safety records in the industry and was named the winner of the Clare C. Casey Award for 2015, which is the Safety Professional of the Year recognized by the Truckload Carriers Association, the American Trucking Association's Safety Director of the Year for 2010, as well as Arkansas Safety Director of the Year in 2000.
Dean is very active within the TCA, and the TCA Safety Management Council. He also sits on many of the TCA's committees and working groups, including the Regulations Committee. He is an active member of the Arkansas Trucking Association.