2021 October Dedicated Driver of the Month
Robert Grippin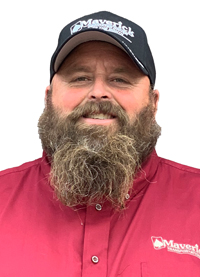 Maverick Transportation announced Robert Grippin from HGP from Quinlan, TX as their October 2021 Dedicated Driver of the Month. Grippin has been driving with Maverick since 2016.
"Robert has worked for Maverick since 2016 and thoroughly enjoys working for Maverick," said Account Manager Bryant Carmona. "He is well organized and self-sufficient; we can depend on him within all areas of the account when needed. He has extensive knowledge of Home Depot's operations and has created many positive relationships with Home Depot over the years. He takes great care of the equipment we issue him, keeping his unit clean every day and being a great face for Maverick while on or off the clock. He's a great trainer for new hires on HGP; we appreciate his help with training new drivers coming out of our driving academy. He creates a welcoming work environment for our new hires and mentors them even after they have left his truck. We thank Robert for everything he does for us and continues to do!"
---
Outstanding service gets recognized at Maverick.
The Dedicated Driver of the Month program is a high honor for specially-selected Maverick drivers. Every month, Maverick recognizes one driver from the company's fleet who demonstrates exceptional commitment to their profession, while maintaining Maverick's standards of holding safety in the highest regard. At the end of the year, the Dedicated Driver of the Month committee will choose the Dedicated Driver of the Year, which is announced the following January.