2019 October Dedicated Driver of the Month
Danny Bailey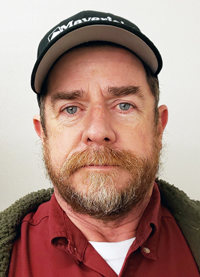 Maverick Transportation announced Danny Bailey from Davenport, IA as their October 2019 Dedicated Driver of the Month. Bailey has been driving with Maverick since October 2008.
"Danny is the role model of 'the Maverick Way'," said Account Manager Rod Krause. "While a lot of us talk about doing things the Maverick way, Danny is a great example of actually doing it. Whenever he sees a driver, whether he knows them or not, he will introduce himself and carry on a conversation. He is always helpful to them and lets them know to ask him if they ever need anything. He has given up his time and even his load once so an OTR driver could get home. Not once has he ever complained about his assignments or tasks that we have asked of him."
---
Outstanding service gets recognized at Maverick.
The Dedicated Driver of the Month program is a high honor for specially-selected Maverick drivers. Every month, Maverick recognizes one driver from the company's fleet who demonstrates exceptional commitment to their profession, while maintaining Maverick's standards of holding safety in the highest regard. At the end of the year, the Dedicated Driver of the Month committee will choose the Dedicated Driver of the Year, which is announced the following January.