2019 June Dedicated Driver of the Month
Terry Duncan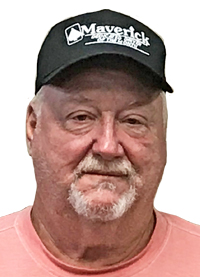 Maverick Transportation announced Terry Duncan from Hamlet, NC as their June 2019 Dedicated Driver of the Month. Duncan has been driving with Maverick since December 2007.
"Terry always has a great attitude and helps out as much as possible," said Account Manager Alex Salinas. "He is a trainer and has worked with many drivers over the years. I know Terry always sets a good example and fully represents our Maverick Way. With all of his experience and work in this field, Terry is such a wealth of knowledge and is more than happy to share that with others to help them. Terry is an integral part of our PNC account and has help grow and nurture it from the beginning. I really enjoy working with Terry and appreciate everything that he does for Maverick and this account."
---
Outstanding service gets recognized at Maverick.
The Dedicated Driver of the Month program is a high honor for specially-selected Maverick drivers. Every month, Maverick recognizes one driver from the company's fleet who demonstrates exceptional commitment to their profession, while maintaining Maverick's standards of holding safety in the highest regard. At the end of the year, the Dedicated Driver of the Month committee will choose the Dedicated Driver of the Year, which is announced the following January.