Bryce Jansen
Bryce Jansen TF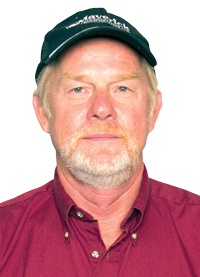 Maverick Transportation announced Bryce Jansen of Stigler, OK as one of their 2020 Trainer Finalists. Jansen has been driving with Maverick since June 1997.
"If I had to pick one word that describes Bryce, I wouldn't know where to start," said Fleet Manager Morgan Forrest. "Words like 'loyalty, trustworthy, dependable, mentor' are just a few that come to mind and there are so many more. Bryce is humble and continues to share his knowledge with new drivers that come to Maverick. He currently has trained a total of 63 drivers since 2006. He is the true definition of a Maverick."
---
Outstanding service gets recognized at Maverick.
The Trainer of the Year program is a great addition to the OTR and Dedicated Driver of the Year Programs. It's been designed to recognize Trainers who exemplify the Maverick Way. The Trainer of the Year Program, along with the annual Trainer Summit, will improve Maverick's ability to gain valuable insight and feedback.