Shannon Gilliaum
Shannon Gilliaum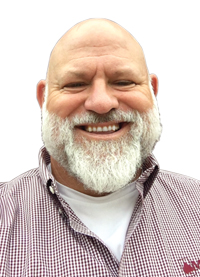 Maverick Transportation announced Shannon Gilliaum of Greenwood, AR, as one of their 2020 Trainer Finalists. Gilliaum has been driving with Maverick since June 2018.
"Shannon loves being a Maverick," said Account Manager Daniel Franks. "He enjoys his work and everyone at Maverick. Even though he's only been training for just over a year, his students give him high praise for the kind of teacher he is to them."
---
Outstanding service gets recognized at Maverick.
The Trainer of the Year program is a great addition to the OTR and Dedicated Driver of the Year Programs. It's been designed to recognize Trainers who exemplify the Maverick Way. The Trainer of the Year Program, along with the annual Trainer Summit, will improve Maverick's ability to gain valuable insight and feedback.